Design Center and Showroom Let's You Participate in the Process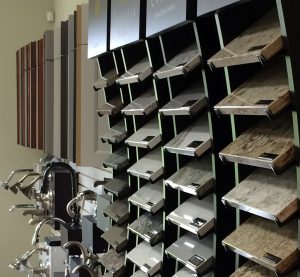 You've decided that now is the time to make an improvement, an enhancement or a transformation to your home. The products you select for your home improvement project start with becoming knowledgeable about what's available. Our design center and showroom is the place to start.
Everything you can imagine
Our design center and showroom is just the place for you to see what is available in flooring, cabinets, hardware, counters, tile, storage, and lighting. Just about everything you can imagine.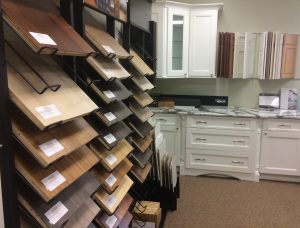 Explore the possibilities
The design center and showroom is available for you to explore the possibilities. Come and visit us, plan on spending some time to look, feel and touch. Take the opportunity to pull down several samples of cabinetry, counters, tile, and flooring to create a vision board of your design. Don't forget to take a picture of the design.
Browse the design center and showroom on your own
If you want to just come and browse on your own, we are open 9:00 am to 5:00 pm Monday through Friday at 1655 Robin Circle in Forest Hill, MD.
Design guidance available
If you would like some design guidance we can make a designer available to you. In that case we ask you to make an appointment by emailing us at [email protected] or calling 410-557-9838 to make those arrangements.
Can't get to the showroom?
We do offer virtual design meetings, call or email us for more information.