Team Members
Michael Watts, CGR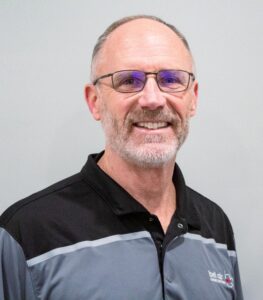 Owner
Owner and founder of Bel Air Construction, Michael Watts' passion is enhancing lives through home improvements. With over 40 years experience, Michael is still committed to learning and becoming a better remodeler every day. Some of his certifications and credentials include the following: Certified Graduate Remodeler (CGR), Habitat for Humanity, Harford County Chamber of Commerce member, SEN Design Firm member, National Association for Home Builders and Remodelers member, Remodeling magazine's Big 50 award, Qualified Remodeler's Top 500, Featured in Signature Kitchens and Baths.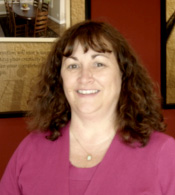 Terri Watts
Co-Owner and Chief Financial Officer
Terri has always been a vital part of Bel Air Construction. Today, she is in control of the company's finances and bookkeeping. She plays an active role in the major company decisions. Her attention to detail and business intuition keep internal processes at Bel Air Construction running smoothly.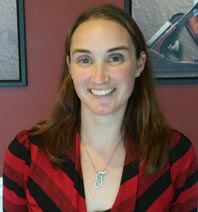 Tiffany Christ
Executive Assistant
Tiffany returns to the Bel Air Construction team as Executive Assistant to owners Michael and Terri Watts. Tiffany's primary duties are office management and with over 15 years Quickbooks experience, she assists with finance and bookkeeping. Tiffany is also the lead for the CRM platform providing up to the minute reports for leadership. Tiffany's bright smile and can do attitude have made her a key player on the BAC team.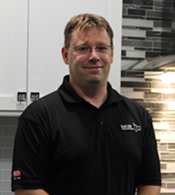 Jeremiah Brown
Production Manager
Jeremiah has over 25 years in the construction industry and over 18 years experience in the remodeling industry with Bel Air Construction. He is proficient with all types of home improvement projects from extensive renovations to additions, kitchens and bathrooms. Jeremiah's clients appreciate his vast experience and his strong work ethic.
Neil Hebermehl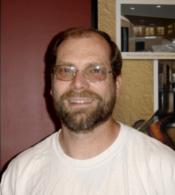 Project Manager
Neil has over 22 years experience in the home remodeling industry with Bel Air Construction. Prior to Bel Air Construction, he had 14 years experience in new custom home and commercial construction. Today, Neil's specialties are kitchens, trim, and drywall. He has tremendous attention to detail and very high standards for construction quality. Neil has run many projects that have been featured in national magazines.
Geoff Boecher
Project Manager
A long-time trade partner of Bel Air Construction, Geoff has joined us as a project manager. Working in the construction industry for 20 years, he is proficient with all types of home improvement projects from extensive renovations to additions, kitchens and bathrooms. Geoff prides himself on his strong work ethic, professionalism and creative problem-solving. Geoff's experience, organization skills and leadership keeps our clients' projects running smoothly and efficiently.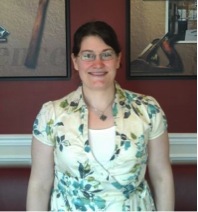 Krista Waller
Senior Project Designer
Krista has over 17 years experience in the construction industry.  Her specialties include architectural and structural design.  Her academic background includes a Bachelor's degree in Mechanical Engineering.  Krista's expertise in construction and design is a valued asset for many of our clients' projects.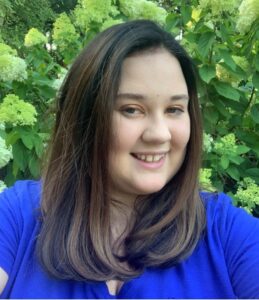 Ella Christ
Office Assistant and Site Preparation Crew
Ella has 2 years of experience in the office at Bel Air Construction.  When you call into the office Ella is often the friendly, peppy voice you will hear.  Ella takes care of many office duties throughout her day in addition to answering phones. Ella recently started doing Site Protection on our jobs.  She helps make sure that each home is protected before the job is started. Ella enjoys helping our customers whether it is on the phone, in their homes, or in the office.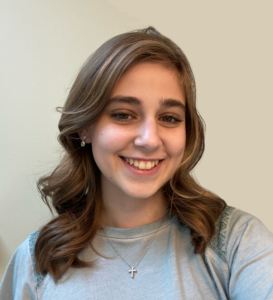 Natalie Brown
Photographer and Site Preparation Crew
Natalie has been working with Bel Air Construction since 2020.  Natalie is a photographer who shoots completed jobs for marketing. She recently started working on the  job site preparation crew as well.  She is part of a team that provides site protection to ensure that clients' homes are as safe and clean as possible during projects.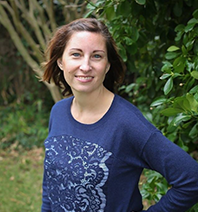 Jessica Cieri
Brand Manager
At Bel Air Construction, our mission is to improve people's lifestyle by providing the best product and customer service experience possible. As Brand Manager for Bel Air Construction, Jessica ensures that we strive for excellence in everything that we do. With weekly visits to our construction sites and communication with each client, Jessica makes certain each renovation is a 5 star experience. With strong administrative and customer service skills, as well as an extensive community outreach background, Jessica is a fantastic asset to our team.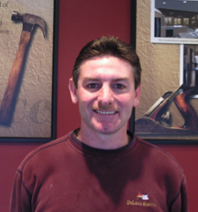 Mike DeLuca
Specialty:
Electrician specializing in custom residential & commericial renovation and installation
Experience:
27 years as an electrician
21 years owning own business
Awards or Achievements:
Master Electrical
Recommendations:
"I recommend using Seagull Ambience lighting which is a type of under counter and cabinet lighting It will make your project stand out from the rest."
Projects: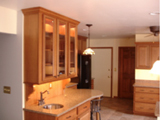 Recently completed a Fallston kitchen using Ambience Seagull lighting and a large Bel Air addition.
Renovated one of Hall of Fame Legend Jim Palmer's condos.
Did the electrical work for the sanctuary/gymnasium addition at Seventh Day Adventist Church in Ellicott City. Also renovated Shareach Israel Congregation in Pikesville.
Personal Info:
Married to Kim with 2 children: Michael III and Brooke
City, State of Residence:
Fallston, Maryland