What To Expect From A Top Rated Home Improvement Contractor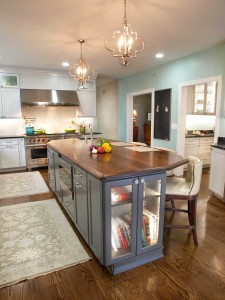 When you're looking for a home improvement contractor to renovate, remodel or make repairs to your home, you'll naturally want the best contractor available. In Baltimore and Harford Counties there are many choices, so finding the best contractor for your job may seem challenging.  Knowing the qualities of a good contractor can help you identify the right candidate to meet your needs.
Communication from Start to Finish
Every home improvement project relies on good communication. As a homeowner, you'll find that good contractor communication is multi-faceted.
Clear timeline. Your contractor should give you a clear start date and an estimated finish date. This date of completion may move because of changes in weather, availability of materials and other unforeseen delays, but a top rated home improvement contractor will communicate these changes as they occur.
Written contract. A written contract will clearly lay out all of the details of the job, including the expected cost, an itemized list of expenses and the payment schedule.
Regular updates. Your contractor should keep you in the loop throughout the remodeling process. You should always know who will be at your home and when, who is in charge, and how much progress will be made each day.
A Complete Portfolio
The portfolio is a reflection of your contractor's experience, skills and style. When meeting with contractors in your home to discuss your improvement project, ask each contractor to bring pictures of previous jobs to the meeting. A top-rated home improvement contractor will be able to bring a sizeable portfolio with pictures of previous work that relates to your upcoming home improvement project.
Award Winning Quality
The best contractors deliver award winning quality to homeowners.  With a top rated contractor you can be assured that your home remodeling project will be fulfilled using all the best materials, the latest installation techniques and quality craftsmanship.
To demonstrate this skill and quality, your contractor should be able to discuss previous work and how it relates to your home improvement project. Your contractor should also be able to speak knowledgeably about working with the best brands and materials, and should be able to answer all questions you might have about working with those materials.
References and Testimonials
All experienced contractors should be able to provide references. Some of the best contractors will provide written testimonials on their website for the convenience of their customers. Even without testimonials, all contractors should be able to provide a list of happy customers who are willing to attest to the contractor's workmanship.
Reputation for Excellence
A top rated home improvement contractor will enjoy a reputation for excellence in your community. Good contractors have a way of getting noticed by local papers and community organizations. Awards and accolades from local organizations are an excellent demonstration of a contractor's reputation within your community. This kind of information should be available on your contractor's website.
Bel Air Construction is an award-winning business with customer testimonials, an extensive portfolio and a reputation for excellence. To get started with your home improvement project, contact us today at 1-888-557-1BAC.
See for yourself, visit our showroom.